With us you can place your conference in a quiet and homely environment.
We have three different conference rooms available, equipped with picture gun, smart TV and computer. If there is interest to book for a little larger conference, where the arrangement is to work in beehives or dialogue groups, then our conference rooms are perfect. We furnish the large conference as desired. The premises are accessible and adapted for everyone. With us it is possible to book both half and full days with house coffee and lunch. Parking is also available.
Contact us +46 520 66 38 31, info@wiwcenter.se to discuss the arrangement and price.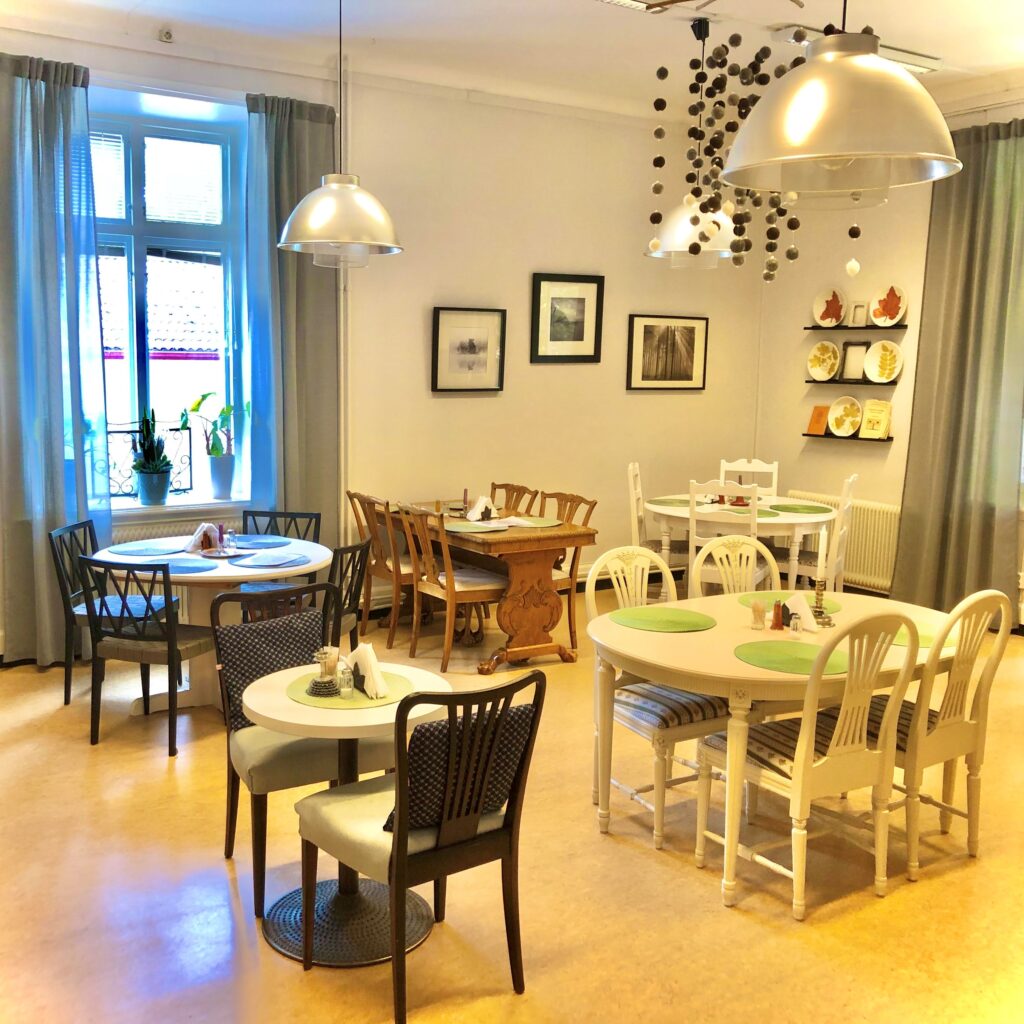 Subscribe to our cozy restaurant for a special occasion or an evening in the company of good friends.
Devote yourself to socializing and relaxing, and we will fix the food that can be anything from tapas platter, sandwich cake to á la carte with cake and coffee. If the weather permit it, a spacious patio is connected to the restaurant. We are happy to discuss your wishes so do not hesitate to get in touch with us!
Contact Christina Södergren Nilsson +46 520 66 38 31 to discuss the arrangement and price.